Land and Lot Clearing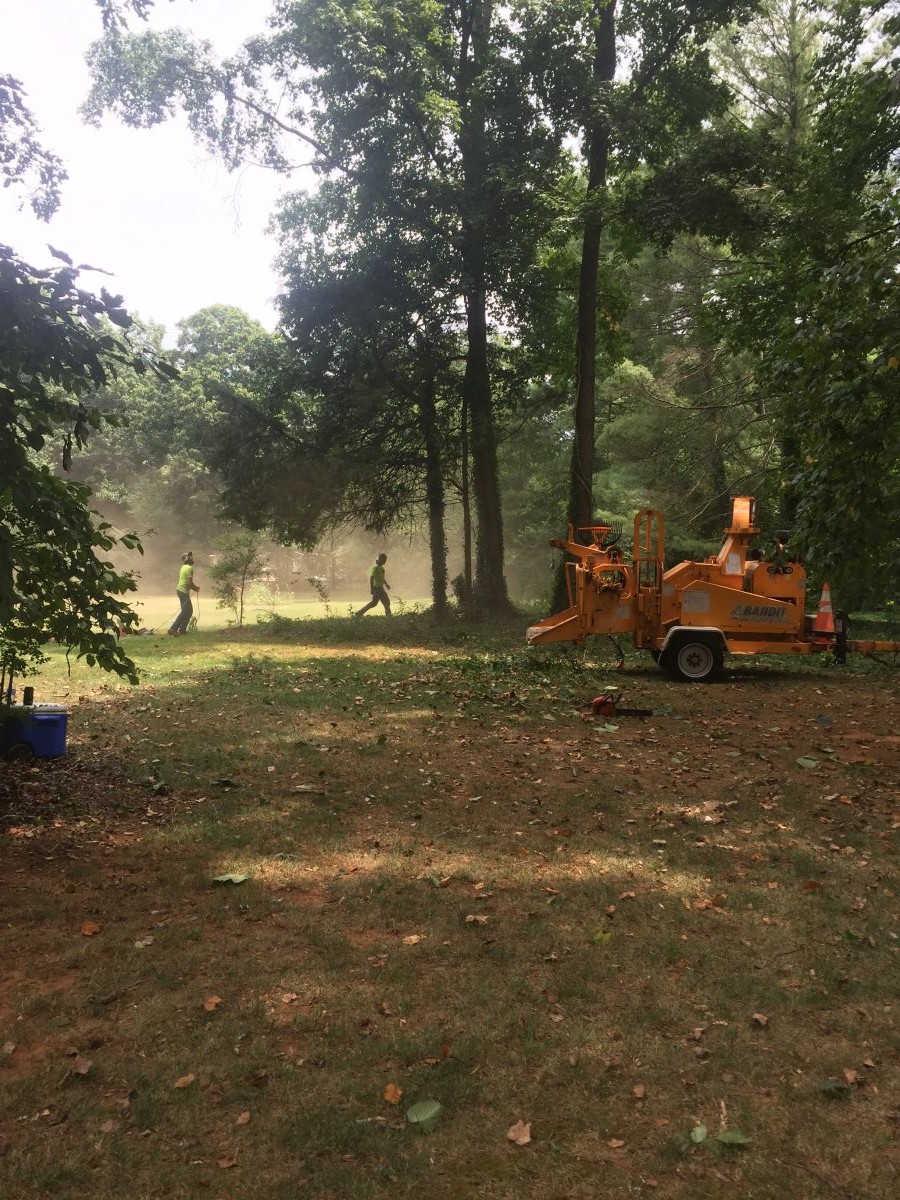 Our land and lot clearing service combines a host of the services offered by Tree Works. When there is commercial or residential land that needs to be cleared, our team has the experience, expertise and equipment to get the job done right. The process of lot and land clearing involves the removal of trees, shrubs, bushes, plants and other natural obstructions which need to removed for the building process to begin. That process entails the following tasks performed by Tree Works:
Tree Removal – Trees not only need to come down but shallow roots also need to be removed from the ground so they do not impede the construction process.
Stump Removal – In order to build on a cleared lot, there cannot be any tree stumps remaining anywhere on the ground.
Shrub/Bush Removal – Landscaping will need to come down in order to completely clear the lot. This means taking down bushes and shrubs of all sizes.
Land and lot clearing is quite common when companies are looking to begin new construction. This type of specialized service is also required when major renovations are upcoming and even when land is being turned into pasture. There are also many reasons that field clearing is needed and this involves the same detailed process. Tree Works has a long history of dealing with numerous companies in need of land and lot clearing and here is a look at a few of them:
Construction Companies
Land Developers
Commercial Land Owners
Residential Builders
Residential Homeowners
There is a lot more that goes into land and lot clearing than simply taking down the existing trees, bushes and shrubs. There is a strong emphasis on minimizing any damage to the land. That requires a careful and calculated approach to ensure the land will be of adequate use for construction. Everything needs to be uprooted with precision and care. At Tree Works, it is our job to provide builders with an entirely clean slate.
Our lot and land clearing service also comes with debris removal. Our team will use a chipper to break down debris and we'll haul it away as well. There is no job too big or small as we clear small lots for residential homeowners and large pieces of land for real estate developers.
Tree Works brings together all of its services to provide our clients with the best comprehensive land and lot clearing services in Charlotte, NC.