Tree Topping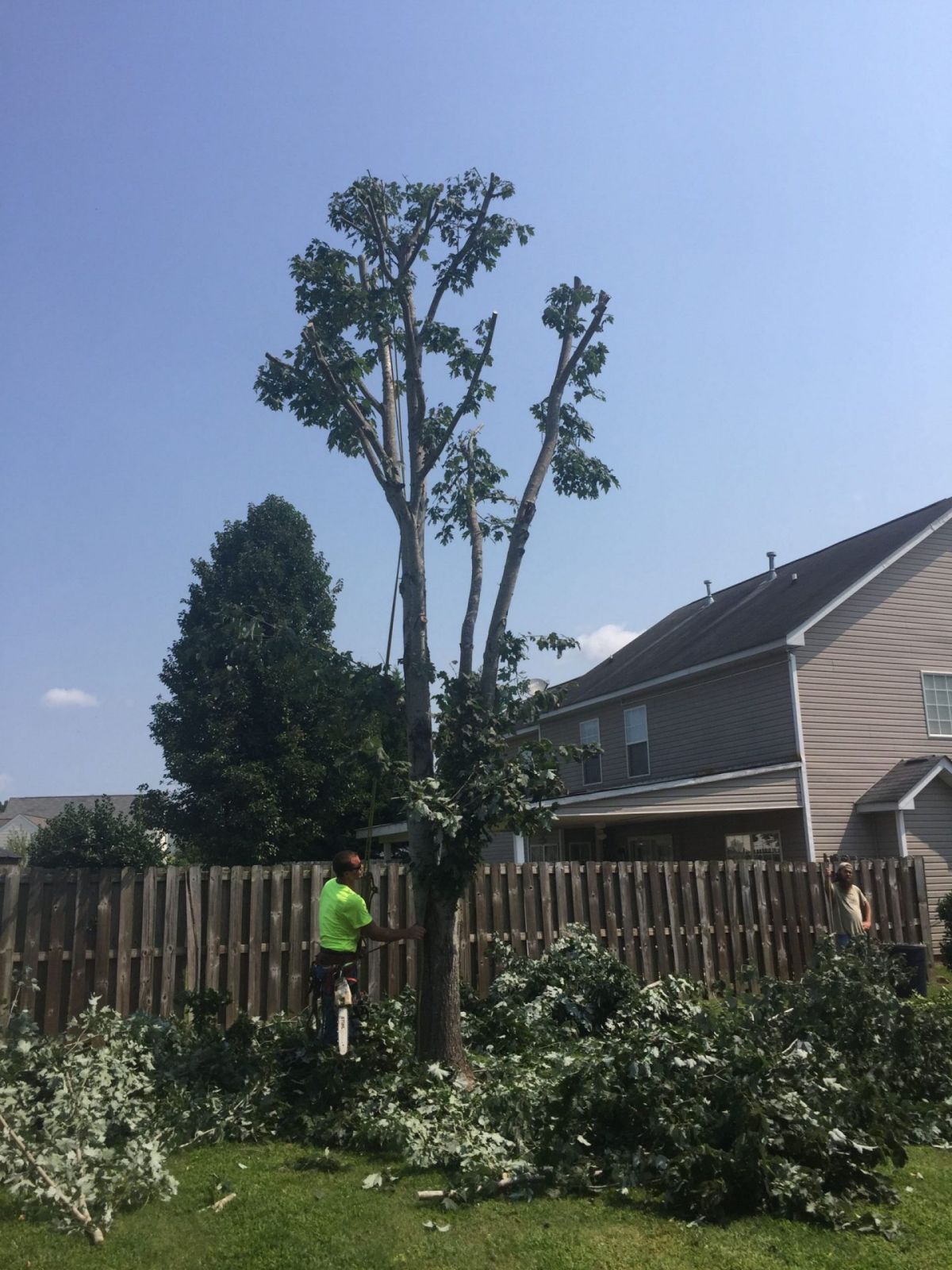 The process of tree topping involves the removal of the top of a tree. The desired result of this process is to reduce the overall height of the tree. There are a number of reasons why tree topping should be done, although it is important that this service be conducted by a team of experienced professionals. Tree Works has accumulated a vast amount of experience topping all kinds of trees in all different locations. We combine affordable prices with quality tree topping services in Charlotte, NC.
Benefits Of Tree Topping
Some people may be uncertain as to whether or not tree topping would be the right choice for them. Tree Works can provide professional advice on this matter, which stems from years of experience in the industry. There are a significant number of benefits that come with tree topping and some of them are as follows:
Stimulates new growth in your tree
Reduces the chances of incurring damage from storms
Regulates the overall height of a tree
Removes parts of tree that can present a danger
Provides an alternative method to tree removal
Minimizes any interference with nearby power lines
Tree topping can also alter the center of gravity of a tree. This could be used to fix an issue of a tree leaning too much in one direction. This is not a frequently used tactic to treat leaning trees, but it can undoubtedly serve that purpose.
Tree Works is ready to send a crew out to your location to provide tree topping service. We are equipped with the most modernized tree topping equipment and take all the necessary safety precautions. Your property will be in good hands as we take the time to make sure every area is fully protected. When the job is done, we will also haul away the parts of your tree that have been removed.
It is important to know just how much to take off when tree topping and that is why Tree Works combines great service with a keen insight into the specifics of this job. Details are very important to us in every single job. We can take a look at your tree and provide an estimate on exactly how much should come off. If you are thinking about tree topping in Charlotte, NC contact Tree Works today and one of our technicians will help you arrive at a well-informed decision.