Spikeless Climbing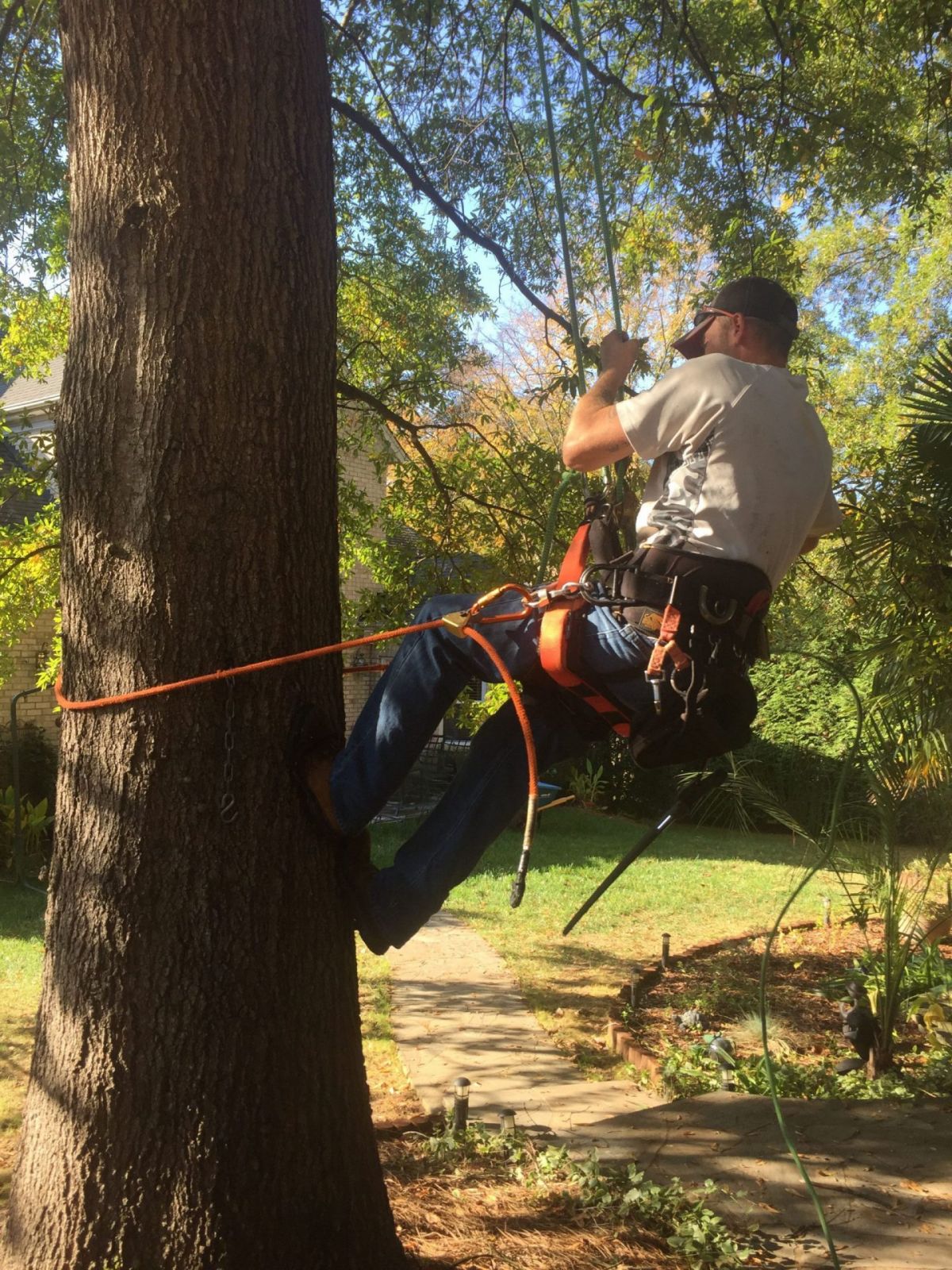 Tree Works conducts all kinds of tree trimming services through the process of spikeless climbing. This is better for the health and appearance of trees and we have a team of fully-trained staff with years of experience in spikeless climbing.
The technicians at Tree Works use various techniques to ascend a tree. These techniques do not involve climbing while wearing spikes. The function of these techniques is to cause no damage when performing a tree service, such as selective pruning or tree trimming. The process typically involves the installation of a rope and pilot line high up in a tree. The result is an efficient way of working without damaging any part of the tree.
Why Spikeless Climbing Is A Better Option
The alternative to spikeless climbing would be to climb the tree with tree spikes. This has negative effects as it will create wounds up and down the tree bark. These wounds could eventually become inundated with fungus or bacteria, both of which can do significant harm to a tree. This spiked climbing option is a better alternative for tree removal when there is no concern about the long-term health of the tree. Using spikes will also thin out the bark of a tree, making it more susceptible to diseases.
Benefits Of Spikeless Climbing
When trimming a tree, spikeless climbing serves as one more precaution to ensure that no unnecessary damage befalls your trees. Because we pride ourselves on professionalism at Tree Works, we use only the most efficient techniques. When our clients hire us for tree trimming services in Charlotte, NC, they can be sure we are going to do everything in our power to provide them with the best service around.
Spikeless Climbing Essentials
The safety of our team is a priority at Tree Works, which is why we are equipped with top quality safety equipment. Our staff is secured in a harness as they prepare their ascension to work on the crown of a tree. There is also a ground crew that assists in this process. Tree trimmers and ground crews stay in constant communication to ensure every facet of the job is done right.
The end result is plenty of room for one of our professionals to trim or clean out the crown of your tree. This leads to beautiful canopies and healthier trees. Tree Works is ready to show you how we can beautify your trees with our spikeless climbing services in Charlotte, NC.